Over the last four years we have welcomed a range of incredible speakers and showcased poets, artists and creatives working within the digital legacy and digital assets sectors.
 ⇝ Professor Carla Sofka

Professor Sofka received her B.S. in psychology from the University of Illinois and her MSW and Ph.D. in social work from Washington University in St. Louis. During her social work career, she worked in medical, mental health, and hospice settings. Carla is the professor of social care at Siena College. Carla's has collaborated with the Digital Legacy Association since 2018 on the Digital Death Survey and the author of Dying, Death, and Grief in an Online Universe.
 ⇝ Dr Ros Taylor MBE
Ros is the Medical Director Harlington Hospice and Michael Sobell Hospice. She is the former Clinical Director at Hospice UK and trustee at Nightingale Hammerson. Ros has spearheaded different aspects of palliative and end of life care. She was the Digital Legacy Conference chair in 2019.
 ⇝ Dr Mayur Lakhani
Dr Mayur Lakhani is working GP and former chair of the National Council for Palliative Care (NCPC) / Dying Matters. Mayer is currently standing for Royal College of General Practitioners (RCGP) president.
⇝ Kim Malfacini
Kim Malfacini is Associate Manager of Product Policy at Facebook, the team responsible for developing Facebook's Community Standards governing what is and is not allowed on the site. Kim focuses on stakeholder engagement, ensuring Facebook's policies are informed by experts across the globe. Prior to joining Facebook, Kim served as Director of Public Policy for Sunrun Inc.
⇝ Dr Mark Taubert
Dr Mark Taubert is a hospital consultant specialising in palliative medicine. In this role, he sees and treats people who have life-limiting conditions like cancer, lung diseases and neurodegenerative conditions, to name just some examples. He and his teams in Cardiff provide symptom control and emotional support services to those who need it most in the last years of their lives. This inevitably means that he talks about death and dying a lot, and has found that people have the most fascinating views and stories on this topic. Perhaps contrary to what might be expected, patients and their relatives hardly ever find these discussions depressing or dreary, but rather find it reassuring to be able to ask sometimes very open questions about this important part of life. Mark is Clinical Director for palliative care services at Velindre NHS Trust in Cardiff.
Gary Rycroft
Gary is an experienced solicitor who sits on the Law Society Wills & Equity Committee, Gary has appeared as an expert on BBC Breakfast, Money Box Live and PM on BBC Radio 4, BBC 5 Live and many regional radio stations and has hosted phone-ins for This Morning. Gary writes as "Legal Seagull" a weekly column in The Lancaster Guardian, which is syndicated to other regional press. Every month on BBC Radio Lancashire, Gary writes and presents an update of topical legal stories and is regular reviewer of newspapers on the Breakfast Show.
⇝ Shelby Lindblad
Shelby Lindblad is a Product Designer at Facebook with experience working on Facebook's memorialisation features. Shelby previously worked as a Senior Interaction Designer at Method and her work has been recognised by Fast Company and the A' Design Awards.
⇝ Ian Bond
Ian is a solicitor working in the UK. He is also a member of the Technical Advisory Committee of the Law Society's Wills & Inheritance Quality Scheme (WIQS) which provides a quality standard for wills, probate and estate administration practices in England & Wales. Ian has contributed a number of chapters to the Law Society Publication "the Probate Practitioners Handbook" 7th Edition. Ian is a partner in Higgs & Sons a leading Black Country law firm.
 ⇝ Dr Hazel Coop
Dr Hazel Coop is a palliative care doctor at The Royal Wolverhampton NHS Trust. Hazel is also the founder of the research WM Cares. WM CARES (West Midlands Collaborative Actioning Research in End of life and Supportive care) is a trainee led research collaborative, made up of Palliative Medicine Specialist Registrars from across the region. Hazel's research includes caring out digital legal research within the Birmingham region.
 ⇝ Jack Rooke

Jack Rooke is a comedian, performer and campaigner from Watford. He hosts the award-winning stand-up poetry night Bang Said The Gun and The Guardian Literary Institute at Camp Bestival. After being featured on BBC Radio 1's 'Guide To Happiness' documentary, he is now Radio 1's resident on-air expert in bereavement, and is a resident artist of The Roundhouse and Soho Theatre's Comedy Lab. He has written for The Independent, Cosmopolitan and Channel 4, and is the Deputy Editor of culture/lifestyle magazine The CALMzine, which raises awareness of male suicide prevention charity CALM. 
⇝ Evan Carroll

Evan Carroll is a technologist, author and speaker from Raleigh, NC, USA. He is co-founder of The Digital Beyond, a blog and think tank devoted to digital afterlife and legacy issues. Evan is the author of the book, Your Digital Afterlife: When Facebook, Flickr and Twitter Are Your Estate, What's Your Legacy? (New Riders Press, 2011). Evan has appeared in numerous media outlets including The New York Times, The Wall Street Journal, NPR's Fresh Air, CNN, PBS NewsHour, Popular Science, Fox News, CNN and The Atlantic. Evan holds MS and BS degrees from UNC-Chapel Hill's School of Information and Library Science.
⇝ Dr Korina Giaxoglou 
Dr Korina Giaxoglou is Senior Lecturer in English Language & Communication at Kingston University London where she leads the MA by Research Programme in Linguistics as well as undergraduate modules on sociolinguistics, language & emotion, discourse & social media, and workplace communication. Her research interests lie at the interface of sociolinguistics and linguistic anthropology with a special focus on narrative and affect in traditional and contemporary practices of mourning. Her PhD thesis (King's College London, 2008) proposed a framework for the analysis of Maniat-Greek laments as ethnopoetic narratives. Her current research focuses on sharing practices of death and mourning on social media. She is a member of the British Association for Applied Linguistics (Special Interest Groups: Language & New Media, Health and science communication: applied linguistics perspectives), the American Anthropological Association, the Modern Greek Studies Association and the International Death Online Research Network.
⇝ Dr Ollie Minton
Dr Ollie Minton is a Macmillan Consultant in palliative medicine. He worked at St Georges Healthcare NHS Trust for seven years and is now the clinical lead for palliative medicine & cancer management team at Brighton & Sussex University Hospitals NHS Trust.
⇝ Andréia Martins
Andréia Martins has a Bachelor Degree in Social Communication with emphasis on Journalism (2009), and a Masters in Anthropology (2013) from the Federal University of Paraíba, Brazil. She has been awarded a Graduate School Scholarship to be able to do her PhD at the University of Bath, started in September 2014. Her research is about the Virtual Wakes, a subject she has presented on conferences throughout Europe and Latin America during her Masters. Andréia has also worked as a reporter for a news website (2013-14) and as a communication advisor for a Human Rights NGO (2009-14), both in the city of João Pessoa, Brazil.
⇝Olly Clabburn
Olly Clabburn is a Graduate Teaching Assistant/PhD Student in the Faculty of Health and Social Care at Edge Hill University. Since graduating in 2012 from Lancaster University with a BSc (Hons) Psychology in Education, he has worked closely with various young carers' support groups and assisted in establishing New Zealand's first young carers' network. He also has a background in researching the implications of young people caring for a parent with MND and their subsequent bereavement.
 ⇝ Nilay Erdem
Nilay Erdem is a stakeholder engagement manager for EMEA at Facebook's Product Policy team. Before this role, she was Facebook's Head of Public Policy for Turkey for four years. Before Facebook, Nilay was a legal and policy consultant in Istanbul working for tech companies and large business conglomerates with tech investments. She has contributed to several reports, books, articles in the area of technology law and policy. She studied law in Istanbul University and holds an LL.M. on ICT law from East Anglia University.
 ⇝ Jayne Galinsky
Jayne Galinsky is a doctoral researcher at the Cancer Care Research Centre, within the School of Health Sciences at the University of Stirling. She has a background in Psychology, with a focus on children and young people. Prior to her PhD, Jayne was involved in research at the Institute of Child Health and worked at Richard House Children's Hospice. She is interested in qualitative methodologies and finding out more about children's experiences of living with life threatening conditions.
⇝ Sheldon K. Goodman
Sheldon K. Goodman is a cemetery enthusiast and co-founder of 
www.cemeteryclub.co.uk
. Passionate about exploring these 'libraries of the dead', Sheldon blogs and performs tours of these amazing places of the departed, focussing on long forgotten lives and achievements. He has undertaken tours for Tower Hamlets, Abney Park and Brompton Cemeteries. He is also a qualified City of Westminster Guide.
⇝ Jane Harris
Jane Harris Jane Harris is a psychotherapist and filmmaker. In the early 1980s, she studied film and worked in promoting films made by women until starting to train as a psychotherapist in 1988. Alongside her husband and fellow filmmaker, Jimmy Edmonds, Jane co-founded and runs The Good Grief Project. This was created to share their experience of grief and to help others to find an active and creative response to the expression of their grief through photography, film, creative writing and their Active Grief Retreats.
⇝ Peter Billingham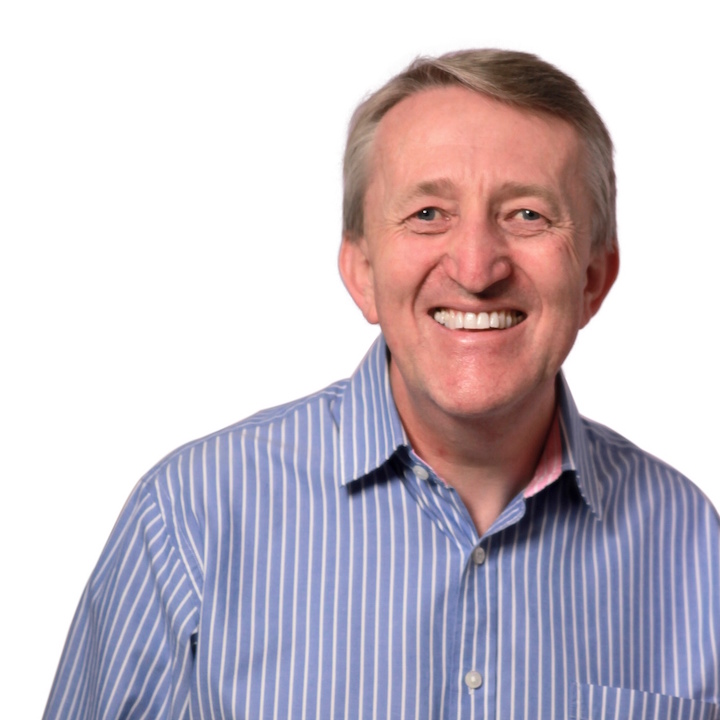 Peter Billingham an AOIC Certified Funeral Celebrant. his funeral celebrant work in Bromsgrove, Redditch and the surrounding area is called Memorable Words. Peter's work includes the 'death goes digital' project. He also explores how digital memorials can be created for people's loved ones. Peter was the chair at the Digital Legacy Conference at UCL Partners, London in 2015.
We have had many other wonderful speakers over the years and would like to thank them all.
We hope that you can join us at the next Digital Legacy Conference